June 28, 2010
Posted by:

Atty. James Biron

Category:

Immigration, Legal News, Political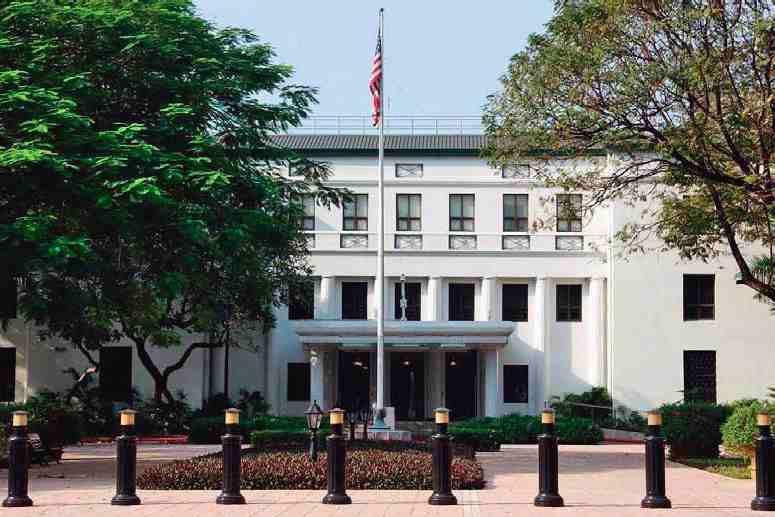 If you are planning to go the United States, whatever your reasons may be, you are required to get a valid US visa before you will be allowed entry in its territories. Those who seek admission in the US are presumed to acquire an immigrant visa unless the person can demonstrate that he or she is entitle to receive only a non-immigrant visa.
To apply for a non-immigrant US visa you need to follow these simple steps:
1. Know the purpose of your entry to US
The first step in the visa application is to know the purpose of your entry to the US. The kind of visa that you need to apply for will of course depend on your purpose of entry to the US. To see what specific kind of non-immigrant US visa you need to apply for, see the following guidelines:
business purposes (B-1)
tourism, visit to relatives and friends, or similar reasons (B-2)
to enter as representatives of foreign governments (A & G)
in transit (C)
crewmembers (C-1/D)
treaty traders and investors (E)
students in academic or language programs (F)
temporary workers and trainees (H)
journalists (I)
exchange visitors (J)
fiancé(e)/spouse of a U.S. citizen (K)
intra-company transferees (L)
students in vocational or other nonacademic programs (M)
temporary workers of extraordinary ability (O)
athletes and entertainers (P)
cultural exchange visitors (Q)
religious workers (R)
NAFTA Derivative (TD)
2. Prepare the required documents
DS-160 Online Non-Immigrant Visa Electronic Application
Every individuals who desires to enter the US must fill up the S-160 Online Nonimmigrant Visa Electronic Application which can be accessed from the Consular Electronic Application Center website.
Passport
The passport must be valid for at least six months from the date of intended departure to the US. For example If you are planning to depart for the US on December 2010, your passport will not be accepted if it will expire on February 2011 because it is not valid for at least six months from the date of intended departure to the US. On the other hand, If your passport will expire on August 2011, your passport will be accepted because it is valid for more than six months from the date of intended departure to the US. If you were previously issued a passport, you must also present these. In case you lost any of these passports, you have to present a notarized affidavit of loss.
Photo
You must have with you a 2×2 photo with a white background. The photos must have been taken within the past six months. You must also note that both your ears should appear in the photo.
Extension of Stay/ Change of Status
When applicable, you have to bring copies of U.S. Citizenship and Immigration Services (USCIS) for approvals of change of stay or change of status.
Proof of Relationship
If you are applying with or for dependents, you must have with you the following documents:
If you are applying with a spouse and/or a child, you have to bring your original marriage certificate printed on NSO paper.
If you are applying for dependents, you have to bring their original birth certificate/s printed on NSO paper.
Additional Requirements
Different types of US Visa's, as indicated above, may have some additional requirements. You must read about the visa type you seek to apply for in order to learn about these additional requirements.
3. Schedule an Interview Appointment
You have two ways by which you can schedule and interview appointment and these are: through the Embassy call center or through VisaPoint system.
Embassy call center
Dial 1-909-101-7878 if you are in the Philippines. This is however available only to those who are subscribers to PLDT touchstone landlines with national and international distance dialing capabilities. Note that this call charges Php53/minute as of this writing.
Dial 1-888-877-9888 if you are calling from within the US mainland. When calling this number, have a credit card with you. This is so because you will be charged $18 per transaction. Once the card is approved, you will receive a non-refundable PIN. This PIN will allow you to talk to an operator for three times.
Before you make that call, make sure that you have with you all the required documents so that you will be able to answer questions that may be asked of you. Moreover, be ready with an email address because this is where the Appointment Confirmation Slip will be sent.
VisaPoint
If you cannot make an appointment by any of the above means, you have another option and that is through an online means. VisaPoint allows you to schedule an interview appointment for online for a fee of only $10. To start using VisaPoint, visit this link.
4. Pay the application fee
Once you have made an interview appointment, you next step is to pay the machine-readable visa (MRV) application fee. Effective 04 June 2010, the application fee will be:
$140 – B1/B2, C1/D, F, J, and all other NIV categories not listed below (Visitor/Transit/Student)
$150 – H, L, O, P, Q, and R (Temporary Worker)
$350 – K (Fiancée)
$390 – E (Investor/Trader)
To pay the MRV fee, you have to go to any BDO branch or to Citibank branches in Makati, Greenhills, Libis, Binondo, Alabang or Cebu. You must present your DS-160 confirmation page and appointment confirmation slip to the bank teller.
5. Attend the interview
Here's the critical part of the application process. Go to the US Embassy, check in at the gate then proceed to the Pavilion and submit your documents for data entry. You will receive a number and wait until your number is called. Once called, proceed to the appropriate window for the scanning of your fingers for security purposes. After this, the documents will be returned to you in order to be presented to the interviewing officer later. You only have to present your DS-160 confirmation page and passport. If you are required to present other documents, simply comply.
6. Issuance of visa
After the interview, you will learn whether you will be granted or denied a visa. Receipt of US visa will not guaranty your entry to the US. You will still be subjected to inspection at the port of entry in the US for security reasons.