July 2, 2009
Posted by:

Atty. James Biron

Category:

Remedial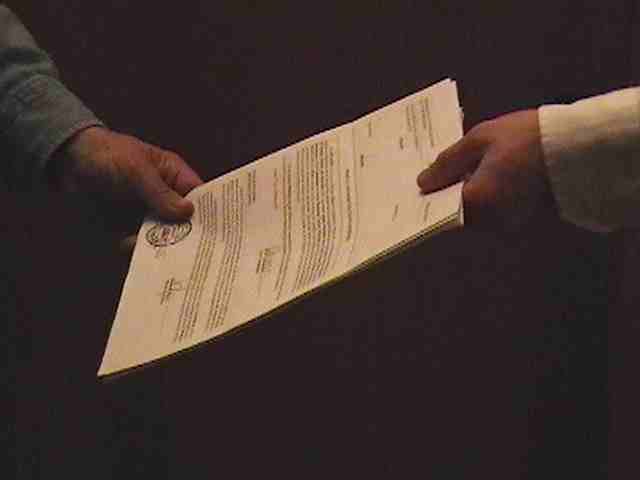 What is a subpoena?
Subpoena is a process directed to a person requiring him to attend and to testify at the hearing or the trial of an action, or at any investigation conducted by competent authority, or for the taking of his deposition. It may also require him to bring with him any books, documents, or other things under his control, in which case it is called a subpoena duces tecum.
What is the form and content of a subpoena?
A subpoena shall state the name of the court and the title of the action or investigation, shall be directed to the person whose attendance is required, and in the case of a subpoena duces tecum, it shall also contain a reasonable description of the books, documents or things demanded which must appear to the court prima facie relevant.
How to quash a subpoena duces tecum?
In order to quash a subpoena, you must file a motion for the said purpose. You should do this at or before the time specified therein if it is unreasonable or oppressive, or the relevancy of the books, documents or things does not appear, or if the person in whose behalf the subpoena is issued fails to advance the reasonable cost of the production thereof.
How to quash a subpoena ad testificandum?
The court may quash a subpoena ad testificandum on the ground that the witness is not bound thereby. In either case, the subpoena may be quashed on the ground that the witness fees and kilometrage allowed by these Rules were not tendered when the subpoena was served.
What is the consequence of failure to comply with a subpoena?
Failure by any person without sufficient cause to obey a subpoena served upon him shall be considered a contempt of the court from which the subpoena is issued. If the subpoena was not issued by a court, the disobedience thereto shall be punished in accordance with the applicable law or Rule.
Who are exempted from complying with a subpoena?
The provisions of sections 8 and 9 of this Rule shall not apply to a witness who resides more than one hundred (100) kilometers from his residence to the place where he is to testify by the ordinary course of travel, or to a detention prisoner if no permission of the court in which his case is pending was obtained.
Therefore if a subpoena was issued by a court in Metro Manila to s person residing in Mindanao, such person is exempted from complying with said subpoena for the reason that his residence is more than 100 kilometers from the court issuing the subpoena.