June 30, 2009
Posted by:

Atty. James Biron

Category:

Election, Political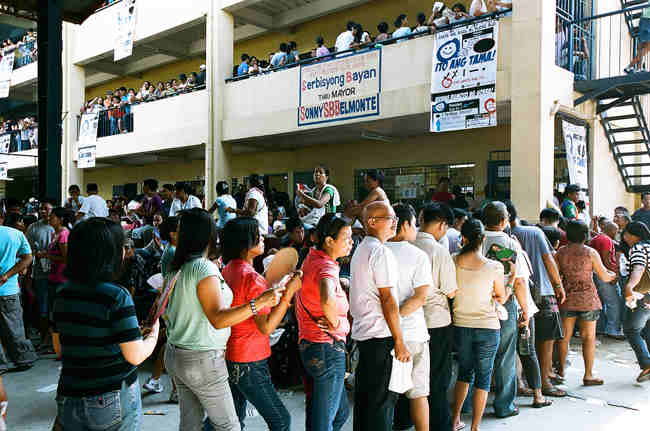 Election campaigns and propaganda are starting to appear even prior to the allowed campaign period. Several have already declared their intent to run for the highest post. The May 2010 Election is probably one of the hottest topics in recent days.
Election however is not only about the politicians. There will be no election if there are no voters. This aspect of election is somehow neglected as the spotlight is always directed to the politicians and not to the voters. It is therefore vital that we examine this equally important force in election.
Who are qualified to vote?
The answer to this could be found in the Constitution, particularly Sec. 1, Art. V. The qualifications for a voter are:
citizen of the Philippines
not disqualified by law
at least 18 years old
resident of the Philippines for at least 1 year immediately before the election
resident of the place where they propose to vote at least 6 months immediately before the election
Is it required that I finish elementary, secondary or tertiary education in order to vote?
No. Literacy is not required in order to vote.
Do I need to have a work or income in order to vote?
No. Property is not a requirement in order for you to vote.
If I transfer to another city or municipality or country in order to work or study, will I be considered to have lost my residence?
No. Any person who transfers residence to another city, municipality or country solely by reason of his occupation, profession or employment in private or public service, education, etc., shall not be deemed to have lost his original residence.
Who are disqualified to vote?
1. Any person sentenced by final judgment to suffer imprisonment for 1 year or more (unless he is granted plenary pardon or amnesty).
2. Any person convicted of having committed any crime involving disloyalty to the government or any crime against national security.
Are they totally prevented from exercising their right to vote?
No. Because 5 years after serving their sentence, they will reacquire their right to vote.