August 7, 2014
Posted by:

Atty. James Biron

Category:

Commercial, Transportation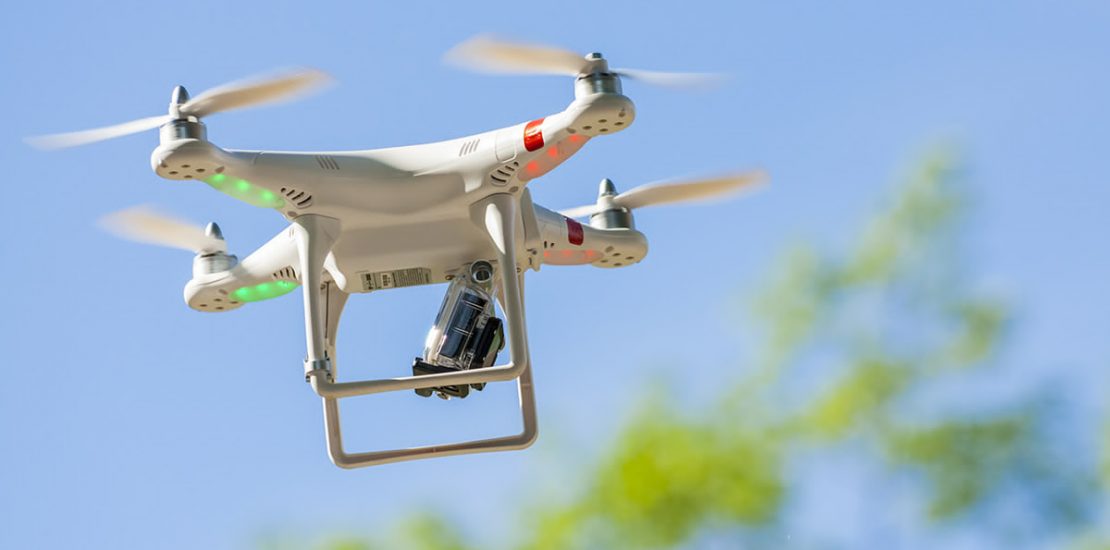 The Civil Aviation Authority of the Philippines (CAAP) recently issued Memorandum Circular No. 21 series of 2014 dated June 26, 2014, which, among others, seeks to regulate the use of drones in the country. This new issuance startled several drones enthusiasts due to the strict requirements imposed by the subject Memorandum.
Drones or Unmanned Aerial Vehicle (UAV) is defined in this Memorandum as an unmanned aircraft, other than a balloon or a kite. Drones are classified into three categories under the Memorandum. First is the, micro UAV, which is defined as a UAV with gross weight of 100 grams or less, second is a large UAV, defined, among others, as an unmanned airship with an envelope capacity greater than 100 cubic meters; and finally small UAV, which is defined as a UAV, which is neither a micro nor a large UAV.
The rules issued by CAAP currently covers only the operation of large UAV and operation of a small UAV for purposes other than sport or recreation. Considering that most of the drones, used by photographers and sports enthusiasts, such as a DJI Phantom, which weighs 9 pounds or about 4,000 grams and Parrot AR Drone 2 Quadricopter, which weighs 4 pounds or about 1,800 grams are considered as small UAVs, thus they are covered by the rigid requirements of this Memorandum.
Strictly speaking, this Memorandum regulates the use of drones for aerial work which is defined as an aerial operation in which an aircraft is used for specialized services such as agriculture, construction, photography, surveying, observation and patrol, search and rescue and aerial advertisement among others. Thus, all other forms of operations not covered by the definition are not covered by the Memorandum.
It is interesting to note that this Memorandum is explicit in stating that it does not cover the use of small drones for sport or recreation. Moreover, the rules are silent with regard to the use of micro drones. Although one could argue that the general rule will apply even to the operation of micro drones, since the said rule makes no distinction as to the size of drones and makes it mandatory for the operator of aerial work to apply for certificate of authorization. Unless clarified by CAAP, this issue will remain unclear.
Before an operator could operate aerial works he/she must first possess a valid certificate of authorization issued by the CAAP. This is the main reason why so many individuals employing drone technology in their business reacted to the issuance of this Memorandum.
Under this Memorandum, no person is eligible to be certificated as a UAV operator unless:
a)    the person has an organization and structure that is appropriate for safe operation of UAVs;
b)    the person has enough qualified and experienced personnel to undertake the proposed operations safely;
c)     the person has facilities and equipment appropriate to carry out the proposed operations using UAVs of the type to be used;
d)    the person has suitable practices and procedures to conduct operation;
e)    if necessary, the flight crew are certified as UAV controllers and hold flight radiotelephone operators' certificates of proficiency; and
f)   the person has nominated suitable persons as chief UAV controller and maintenance controller.
An operator is defined as a person, organization or enterprise engaged in or offering to engage in an aircraft operation. The operator should apply for authorization at least 90 days before the intended operation. The CAAP may not issue a certificate of authorization to an operator if it believes that the latter does not demonstrate an adequate organization, method of control and supervision of flight operations, training program as well as ground handling and maintenance arrangements consistent with the nature and extent of operations specified. The certificate of authorization once issued will be valid for three (3) years unless revoked and shall also indicate the authorized area of operations.
If a person intends to be a controller or someone who performs a function that would be if the drone were a manned aircraft, a function of its flight crew, then these are the eligibility requirements:
a)   Only an individual is eligible to be certificated as a UAV controller.
b)  No person is eligible to be certificated as a UAV controller unless he or she:
1)  Qualifies for the issue of a radio operator's certificate of proficiency;
2)  Has been awarded a passed rating in an aviation license theory examination (other than a flight radio operator's examination);
3)  Has been awarded a passed rating in an instrument rating theory examination;
4) Has completed a training course in the operation of the type of UAV that he or she proposes to operate, conducted by the UAV's manufacturer; and
5)  Has at least five (5) hours experience in operating UAVs outside controlled airspace.
c)   No person shall be certificated as UAV Controller unless he/she holds:
1)  A flight crew license with a command instrument rating; or
2)  A military qualification equivalent to a license or rating mentioned in paragraph (1); or
3)  An air traffic control license or a military qualification equivalent to an air traffic control license.
As a result of this strict eligibility requirements, some individuals are already thinking of abandoning their business rather than apply for these qualifications which they believe would take time and/or too costly.
With respect to operation of drones near people, as a general rule, an operator or controller cannot use a drone within 30 meters of a person who is not directly associated with the operation of the drone. There are two exceptions, in case of take off and when it approaches a person not closer than 10 meters horizontally and 30 feet vertically.
One section states that no person may operate a UAV for hire or reward unless the person holds a UAV operator's certificate that authorizes that person to operate the UAV. (Does this mean that if a person does not operate a UAV for hire or reward, he/she can operate a UAV even without an operator's certificate?)
With respect to the use of drones in populous areas, the CAAP rule is strict in requiring its approval except when if any of the drone's components fails, it would be able to clear the area. Thus an operator cannot use his/her drone, without CAAP's prior approval, during a pork-barrel rally in Luneta, during a Nazarene procession in Quiapo or during the visit of Pope Francis in UST as it is expected to draw several individuals and thus be considered as populous areas.
Violations of these rules will merit suspension, administrative sanction, revocation or civil penalties from Php300,000 – 500,000 depending on the gravity of the offense committed.